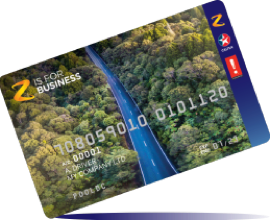 Fuel Watch is included in our OMNI plan and as an add-on to our MIDI plans. Please contact your Account Manager to enable Fuel Watch.
Once Fuel Watch is enabled on your Argus Dashboard, and you have the Z Energy fuel card which can be used in Z, Caltex and Challenge fuel stations, you will need to give Z your authorisation for the Fuel Watch integration.
Please follow the steps below to authorise the integration:
1. Call 0800 Z ENERGY (0800 936 374) and request to have telematics added to your customer account by quoting your Z Energy account number and requesting to be added to the Argus Tracking Telematics Data Feed.

Please see the following articles to learn how to set up Fuel Watch for alternate fuel card providers: Mobil & Fleetcor Fuel Cards or BP, Cardlink & UBT Fuel Cards.