We understand that your fleet and assets are constantly changing. Whether you are expanding your fleet or purchasing new and disposing of older assets, you will be able to easily let us know so we can organise hardware and technicians for you.
Administrators and Power Users can easily send install and removal requests from Device Management in your Argus Tracking Dashboard. To manage your devices, follow the steps below:

Step 1:
Head to Settings > Device Management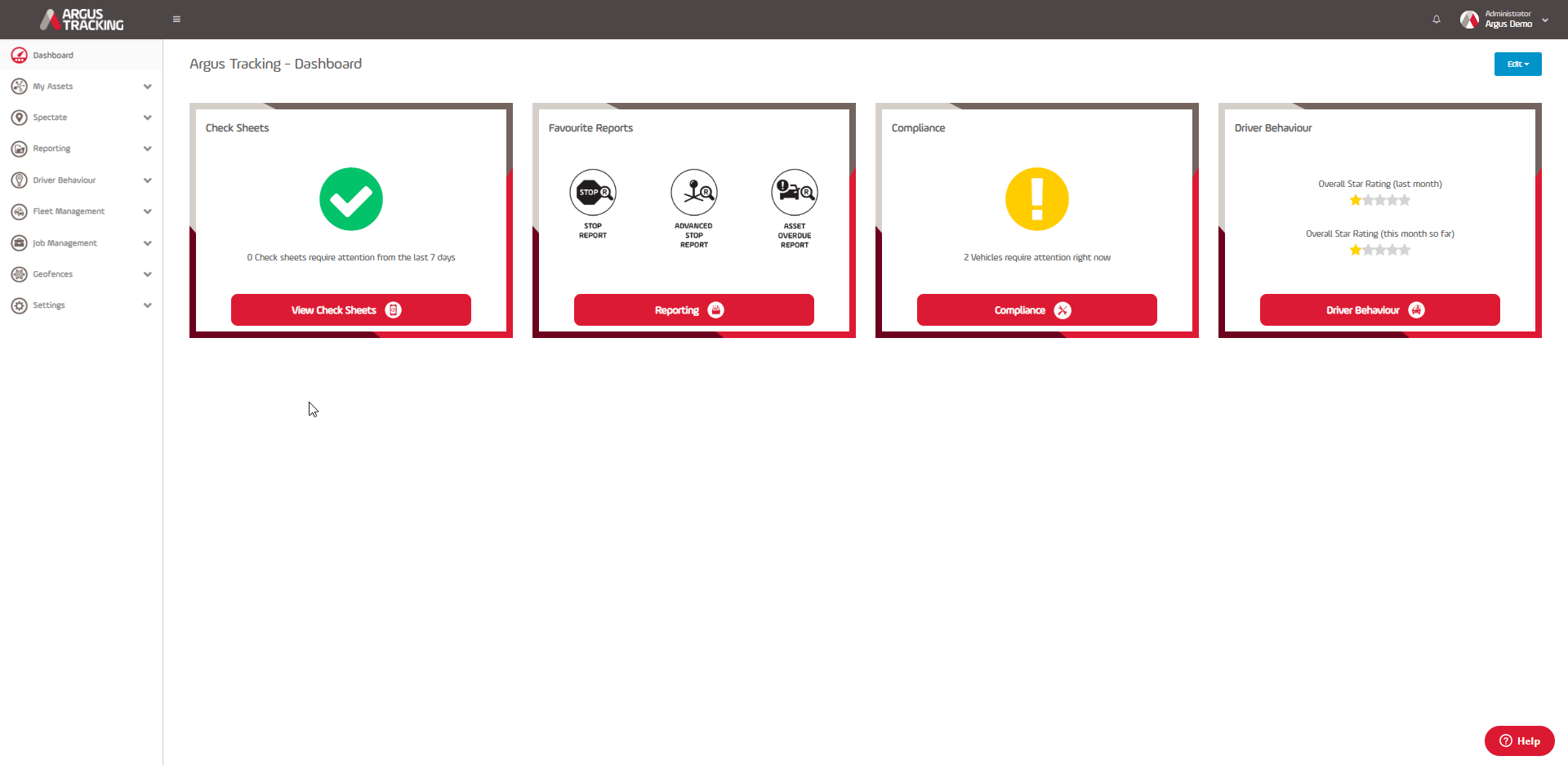 Step 2:
Click on the 'Select Job Type' drop-down and choose from the six listed options
(Purchase and Install a New GPS unit, Install a GPS Unit You Have In Stock, Create a New Assist Asset, Order a Battery Powered Argus Asset Tracker, Decommission an Asset or Order Accessories.


Purchase and Install a New GPS Unit
Use this selection to order a new GPS unit and arrange for it to be installed into your new vehicle/asset.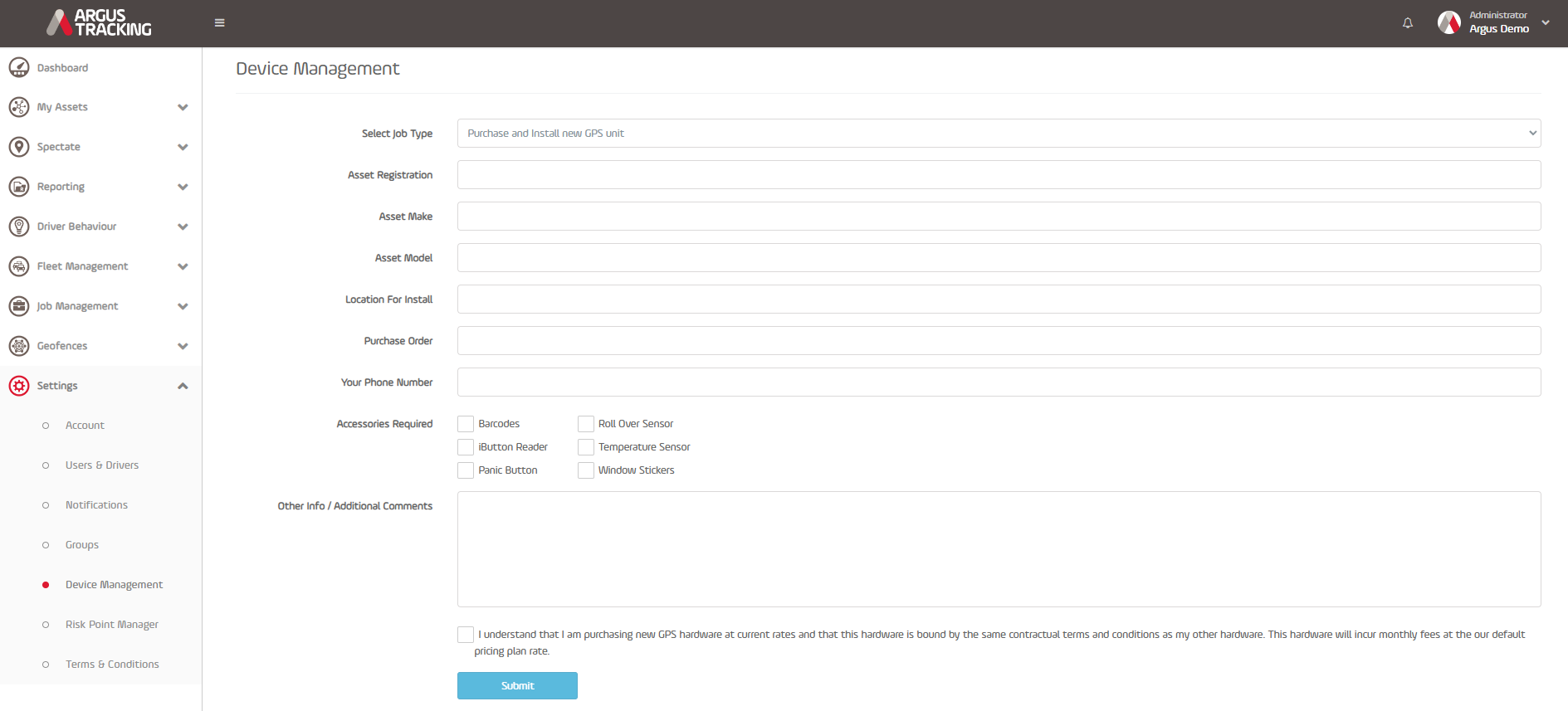 Install a GPS Unit You Have in Stock
Use this selection to organise a technician to install a unit that you have on hand (that has either been removed from another vehicle/asset or is a replacement from a previous decommission).
Please Note: You MUST have this unit with you at the time of the installation as the Argus technician will not be supplying the GPS unit.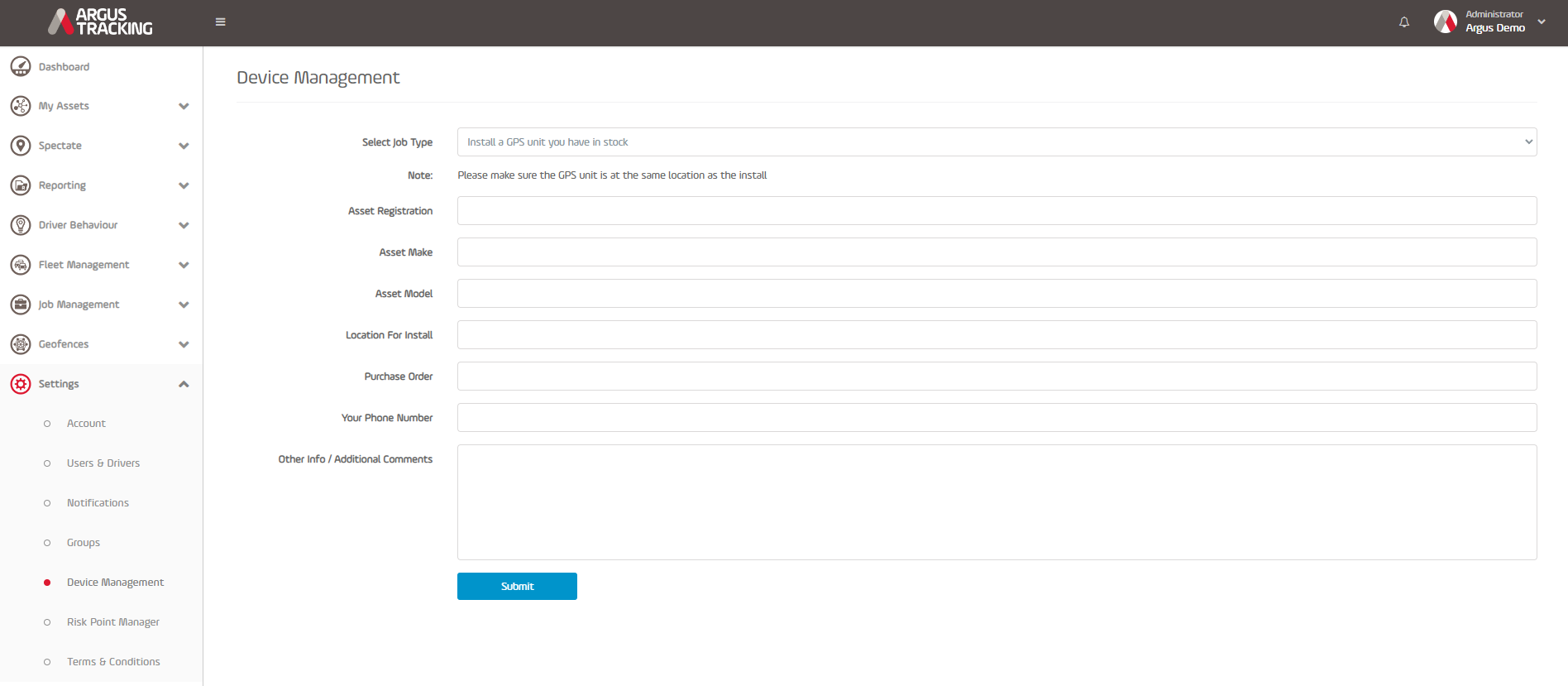 Create a New Assist Asset
Assist is an asset profile for assets that require Fleet Management (e.g., Compliance, Check Sheet, Smart Renew and Asset Register) but don't need live tracking. An Assist asset will appear in the Fleet Management portal and will not require a GPS unit to be installed. Each Assist asset is charged at your default Assist pricing plan.
If you require barcodes to use Check Sheets, these are charged at $5 NZD per set + postage and packaging.
Click here to learn more about the ASSIST Fleet Management Plan.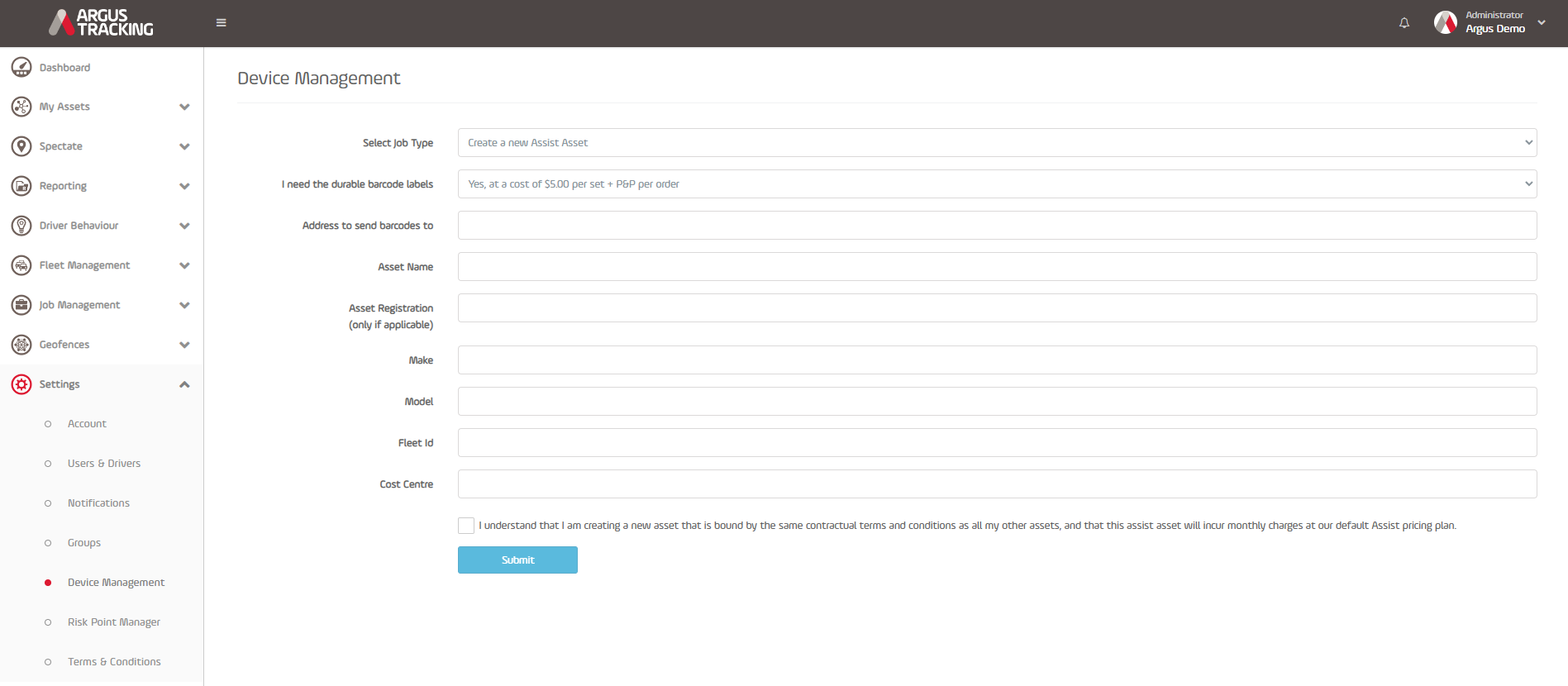 Order a New Battery Powered Argus Asset Tracker
Use this selection to order our Argus Asset Trackers for non-powered assets such as trailers and machinery. These devices run on long-life batteries (up to 1 year at one position/ping per day) to report the asset's location.
Learn more about Argus Asset Tracking Devices and our LOCI Asset Tracking Plan.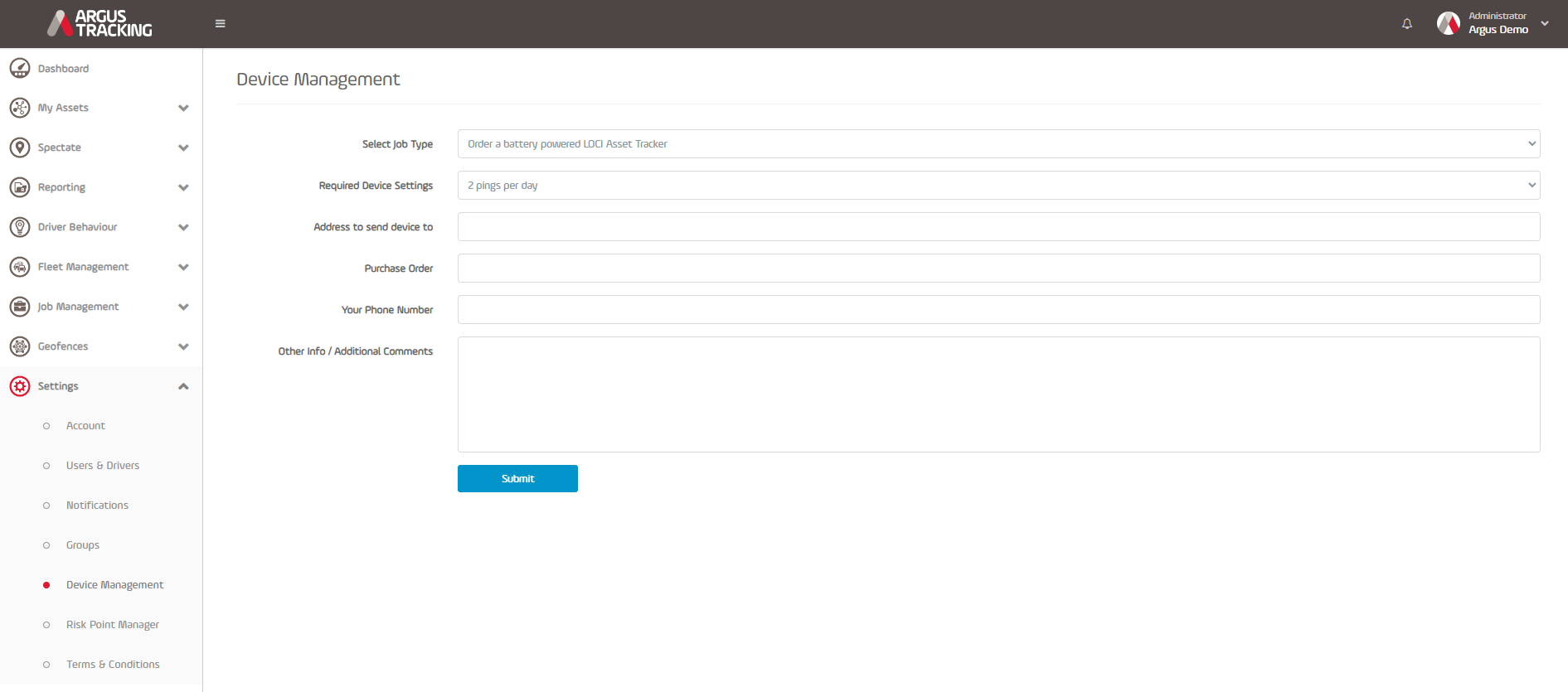 Decommission an Asset
Instead of removing the GPS unit in the vehicle/asset you have disposed of, we can simply decommission the unit.
Decommissioning is designed to save you time and money by not having to take vehicles off the road for our technicians to do a removal. Instead, the decommissioning charge includes the remote termination of your current unit and a new replacement unit - ensuring that you always have the latest technology installed in your fleet.
Please Note: Your new replacement device is usually couriered out within 7 days to the Default Shipping Details as listed under Settings > Account > Account Details, so please ensure that this address is up-to-date.
Reinstallation of your new unit is not included in the cost of decommissioning, this will be charged separately at the time of installation.
Please run any historical reports that you wish to save prior to the unit's decommission as once the GPS unit has been decommissioned and removed from your account, all historical data associated with this GPS unit will be lost.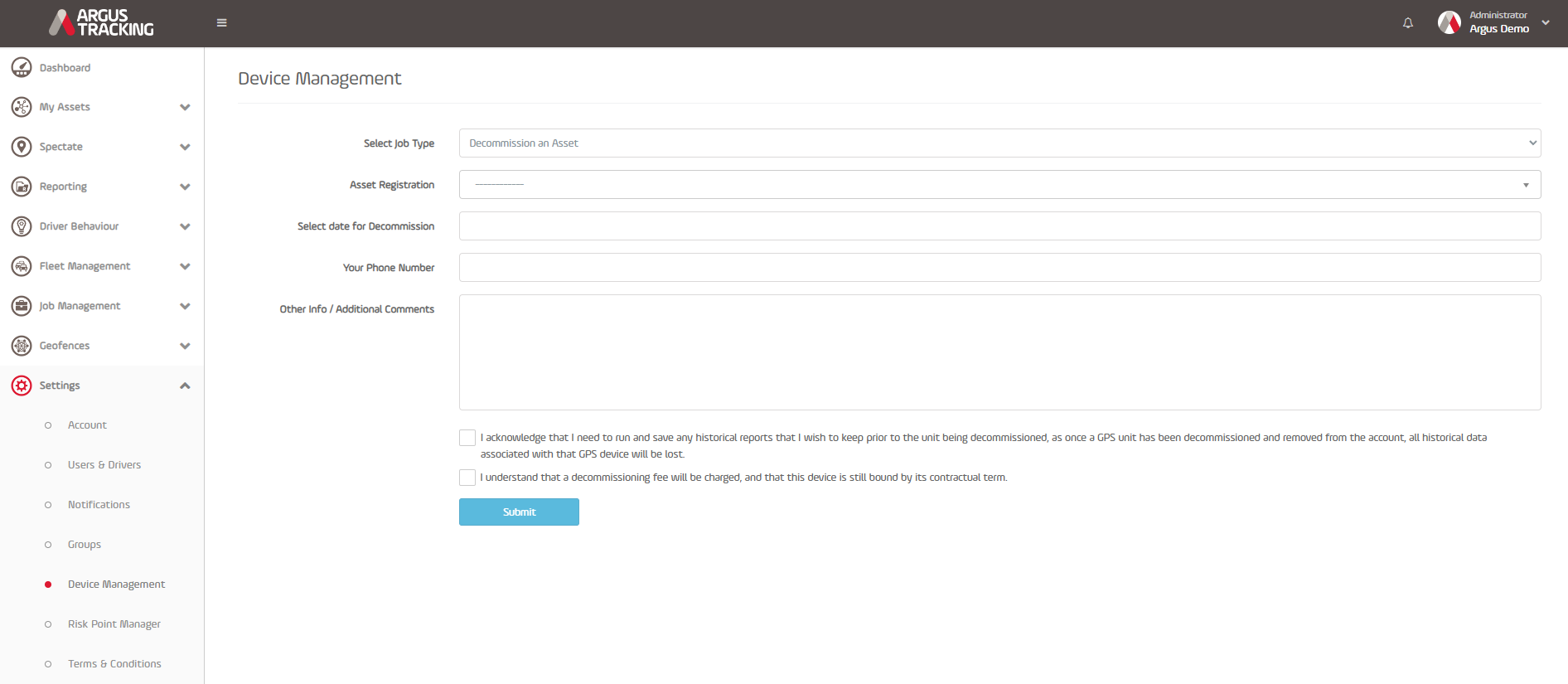 Order Accessories
Select this option to order your Argus Tracking accessories - there are seven options to choose from:
iButton Tag
iButton Configuration Kit
Rollover Sensor (requires installation)
Check Sheet Barcodes
Temperature Sensor (requires installation)
Wired Panic Button (requires installation)
Argus Asset Tracker Batteries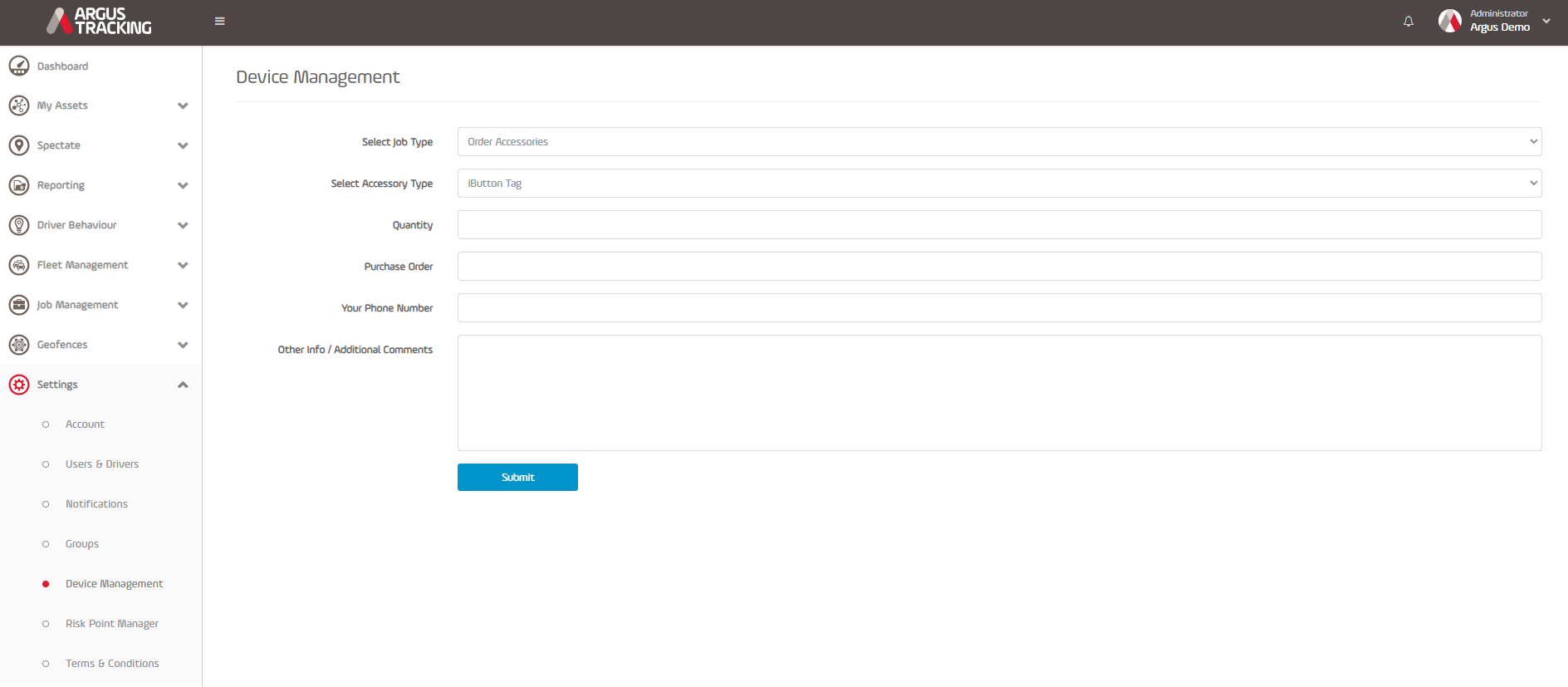 Step 3:
After you've selected a Job Type fill in all the required details, tick the box underneath the form to agree to the terms, and click the blue Submit button.
Please note: During busy periods there can be a wait time for GPS unit installations - but this does vary. We recommend getting in touch with us as soon as you know you need a new install or decommission so we can book your jobs in at a suitable time for you.
Only system Administrators and Power Users can order new GPS hardware or request a GPS unit decommission or reinstallation.