To gain a better understanding of your fleets 'Driver Behaviour', visit Driver Behaviour > Fleet Behaviour Insights. This tool is a great way to find out whether any refinements need to be made to improve driver safety - not only for your team, but for everyone else on the road.
You can view the risk point average of 'All Assets' that have been accumulated each month (in comparison to the national average) or you can filter by individual asset groups selected via the drop-down.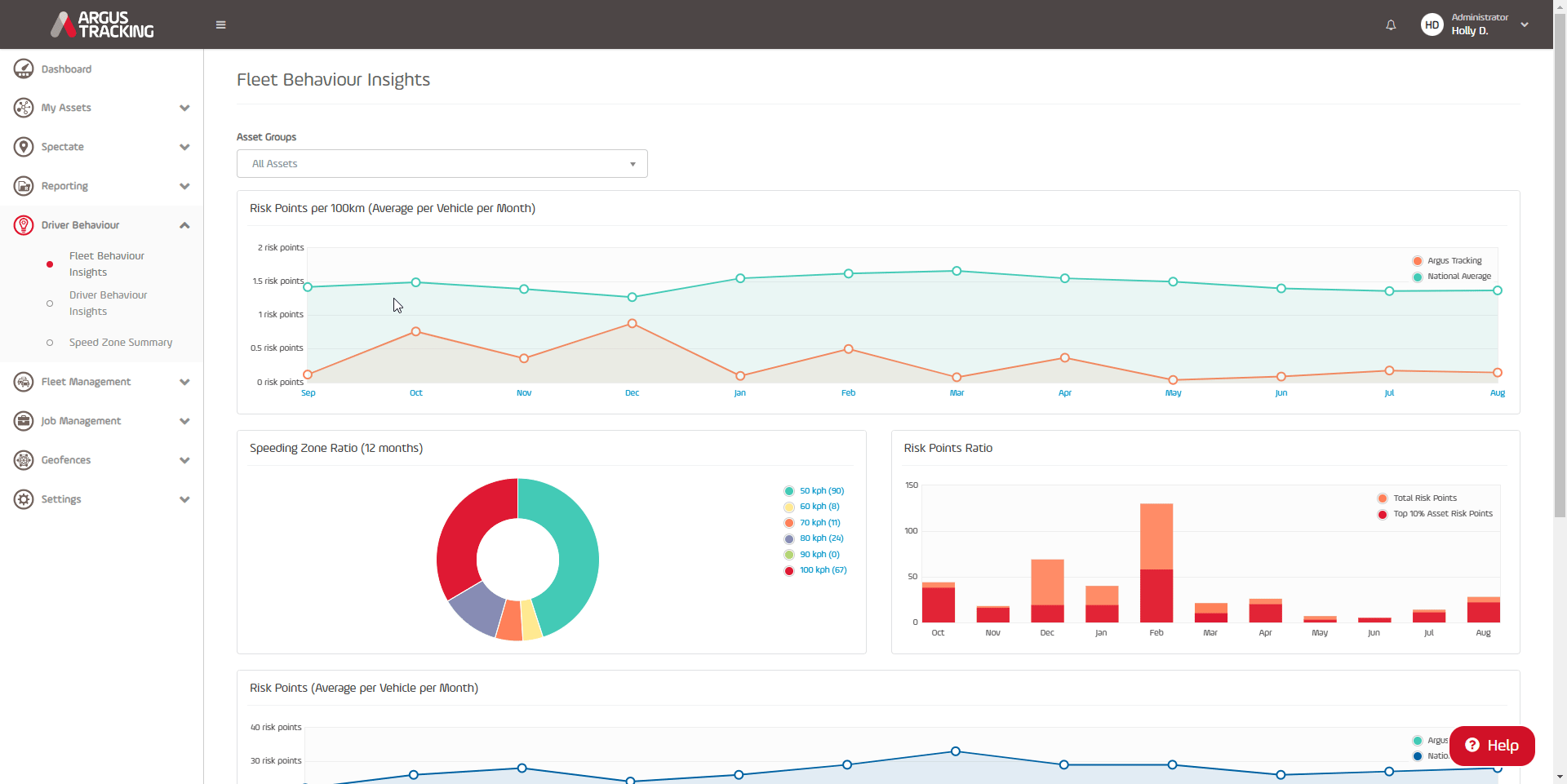 As stated in our Understand Risk Points article, when comparing your drivers against each other and the national average, we take an average of points accumulated over the distance travelled, this is how we calculate the Points Per / 100km.
To see further information about each vehicle, simply select a month and the name of the vehicle you are researching. Here you will find statistics on 'Risk Points per 100km', 'Rating' a '12 Month Overview' of the drivers' behaviour and more.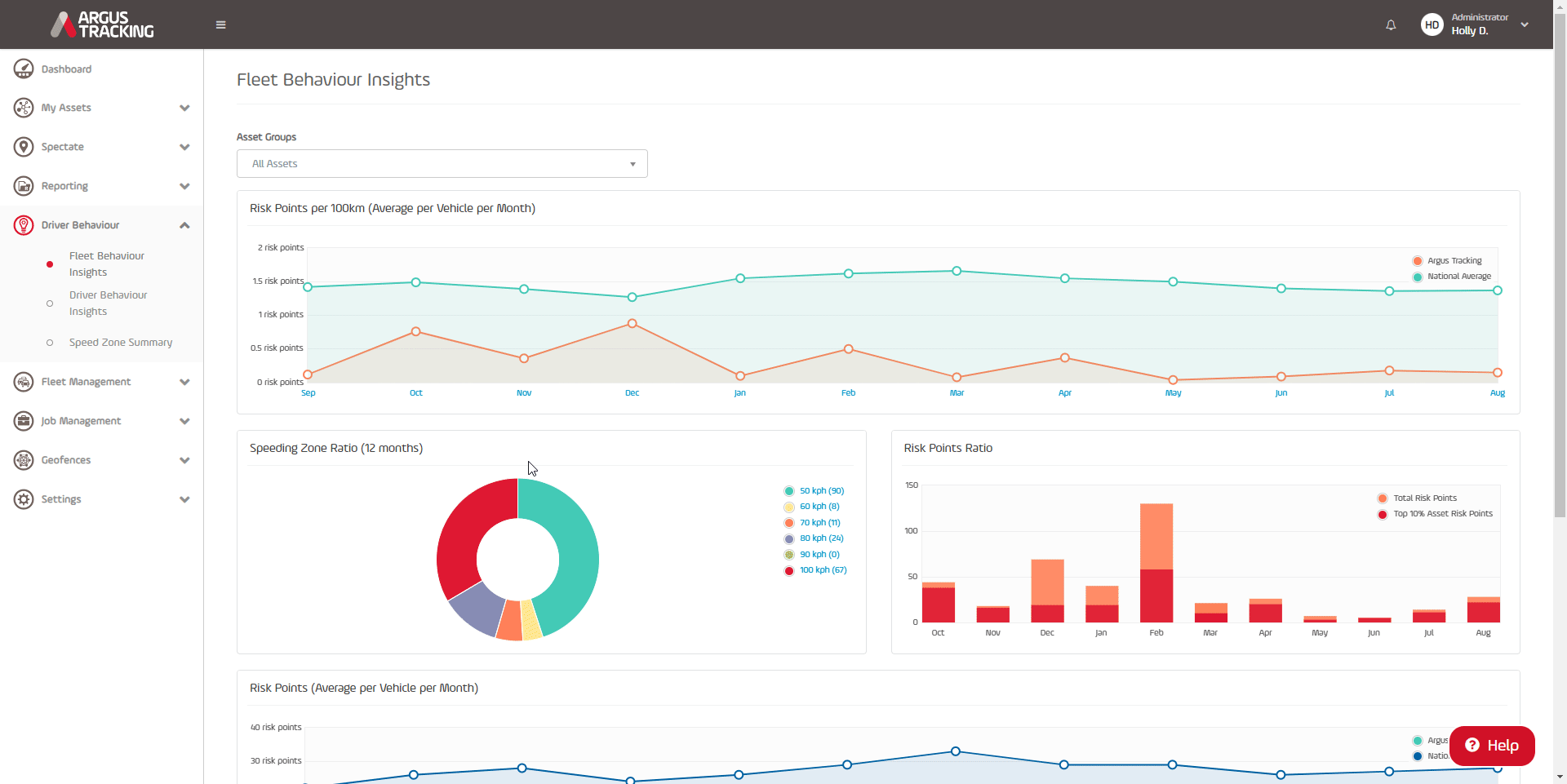 Download the Fleet Behaviour Insights Info Sheet below: