Spectate now has a new view! You can check it out by clicking on the Advanced View toggle to switch between Classic view and Advanced view - choose which version you prefer!
We'd love your feedback so please let us know what you think!

The advanced spectate view differs from the classic in a few key ways:
There is a bigger map. The main reason this new advanced view was developed was to dedicate more screen real estate to the map rather than the various options & settings etc. As the map takes up the whole page now there is no scroll bar for the main window. This means you can zoom in/out with the mouse wheel, instead of having to Ctrl + scroll bar to zoom
There is a heavier focus on productivity and functionality. The page has been designed to be quicker & easier to access the info you need. With all the vehicles listed down the side of the map you can access asset information with a click of the mouse, rather than scrolling down. Click on each vehicle to drill down into more in-depth info like driver, geofence, odometer details. The map/satellite switch buttons are now in the bottom-right corner of the map
Here are the key points to check out:
Switch the map view with the 'Advanced view' button.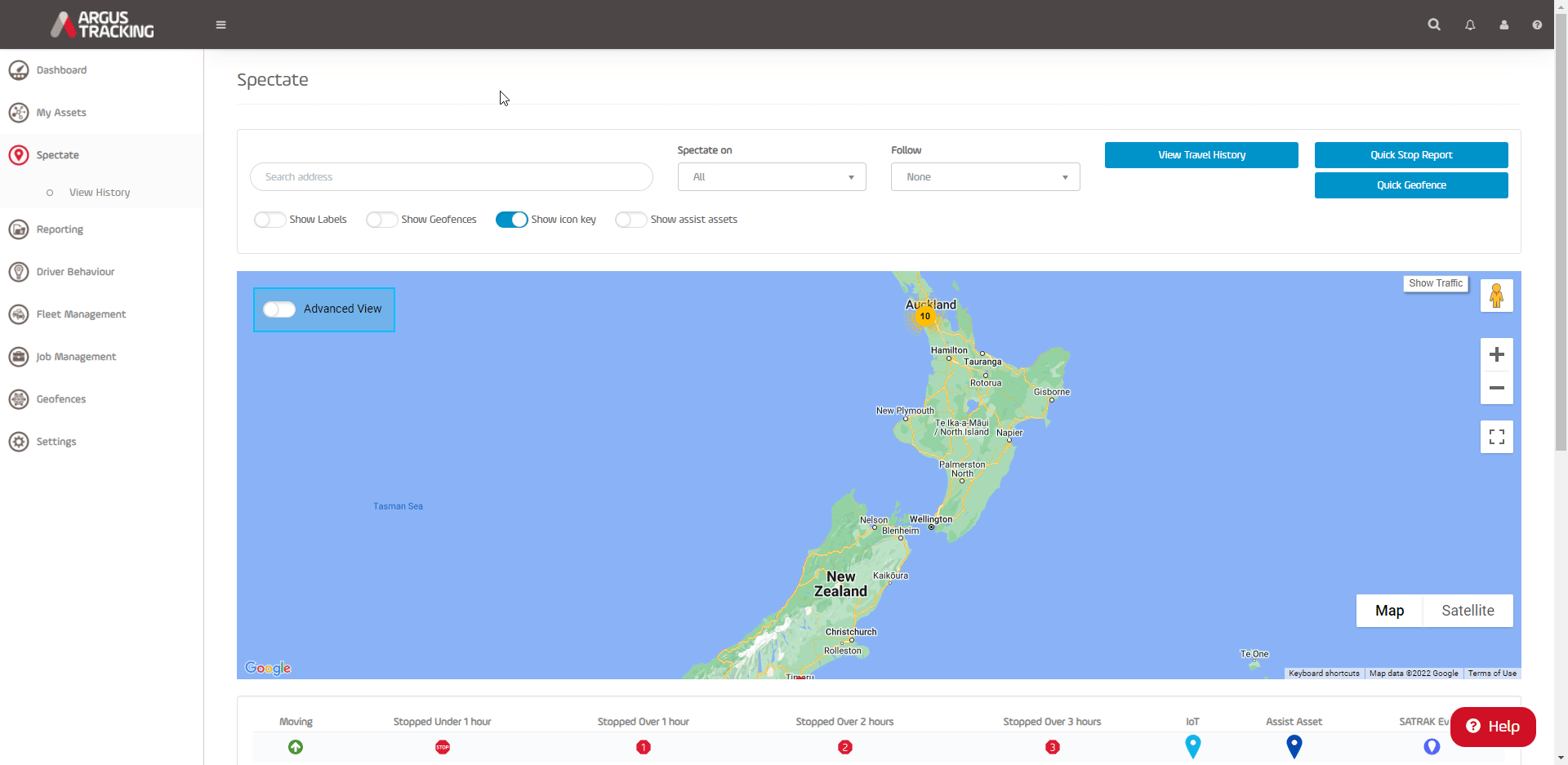 Select which vehicle you're spectating/following.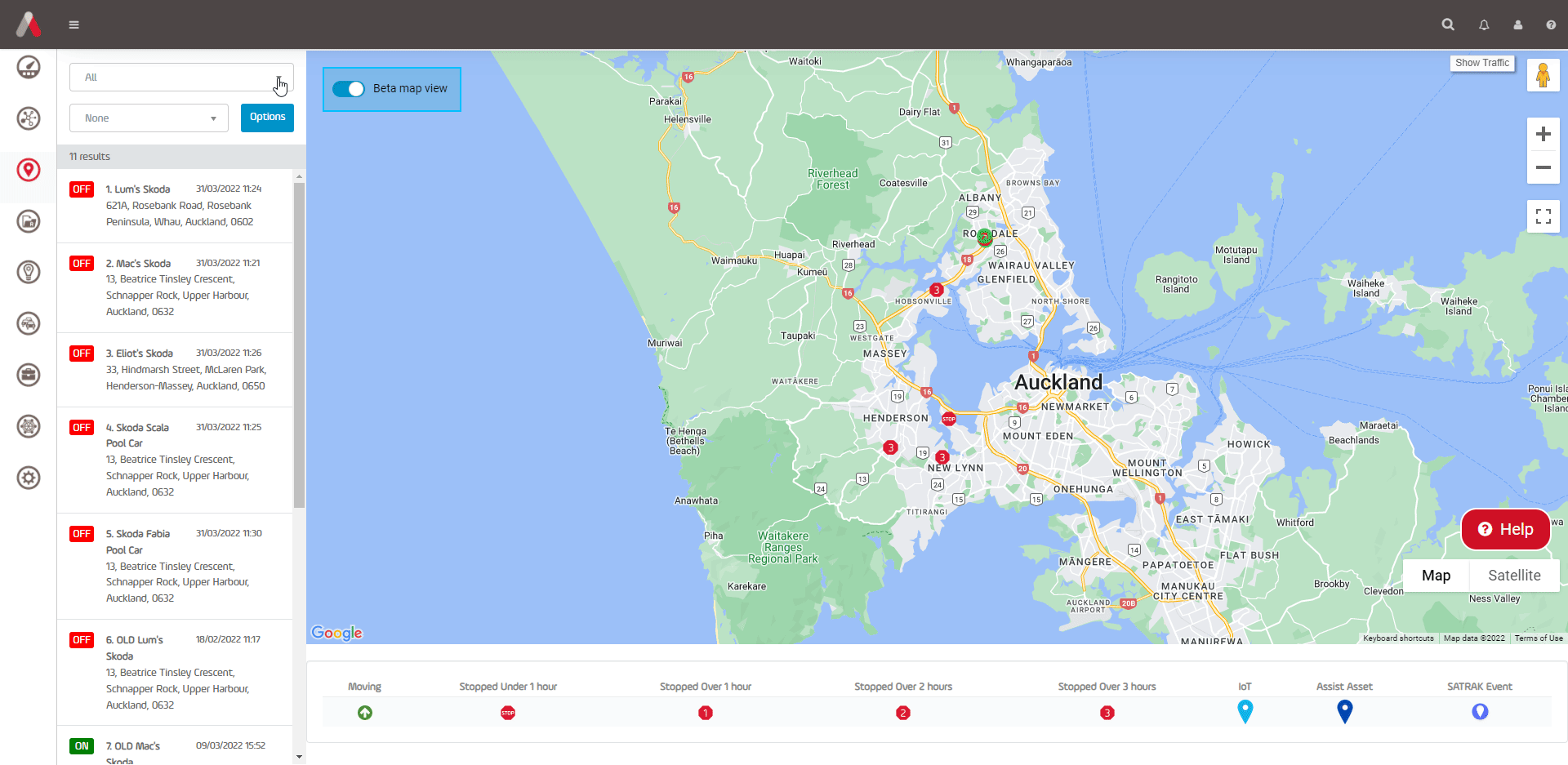 Click the Options button to open the additional options and select your preferences.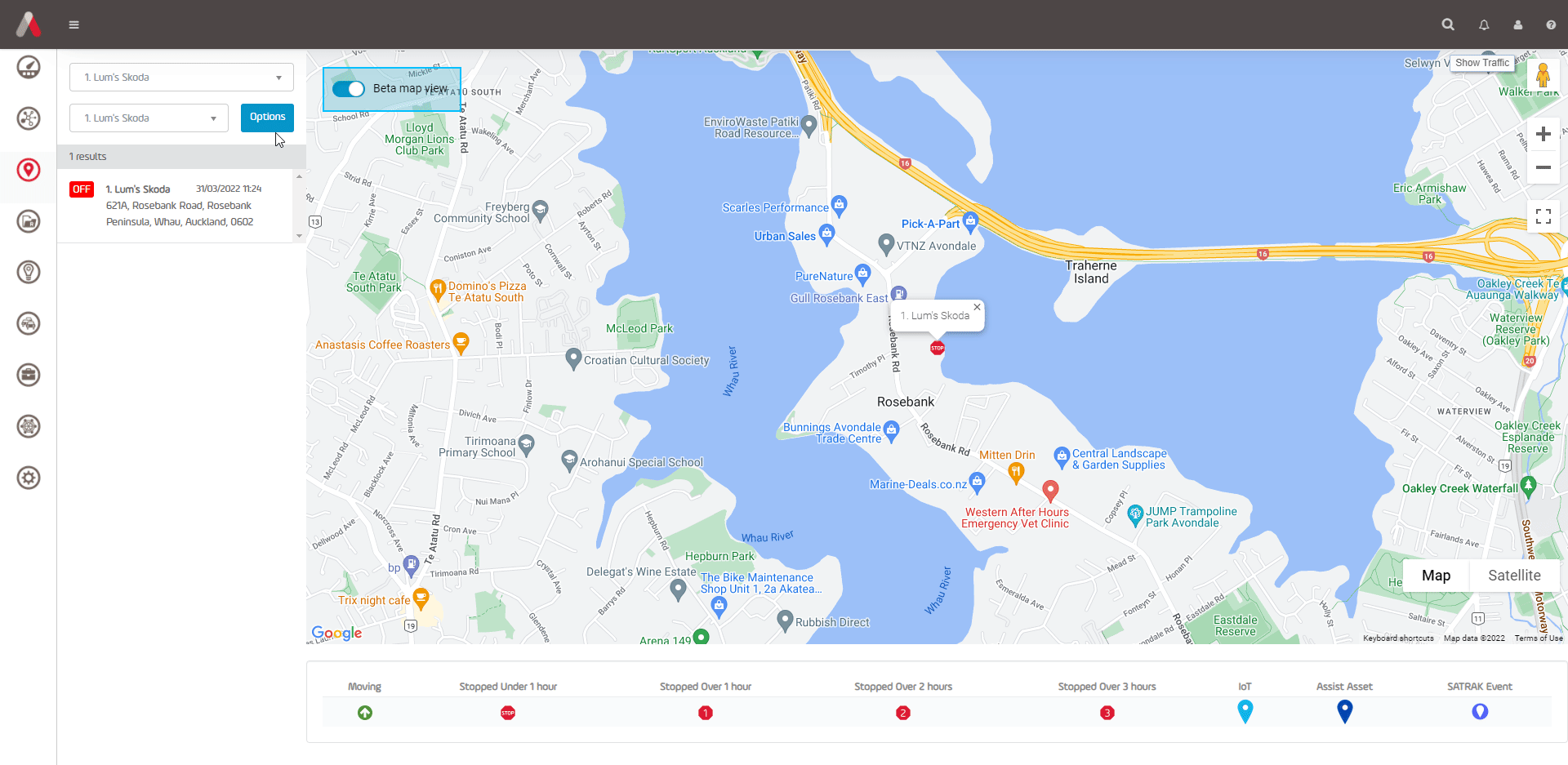 Vehicles are listed down the sidebar below. Click on a vehicle in the sidebar and the map will jump to the vehicle location and open a second pop-up window with vehicle details and history.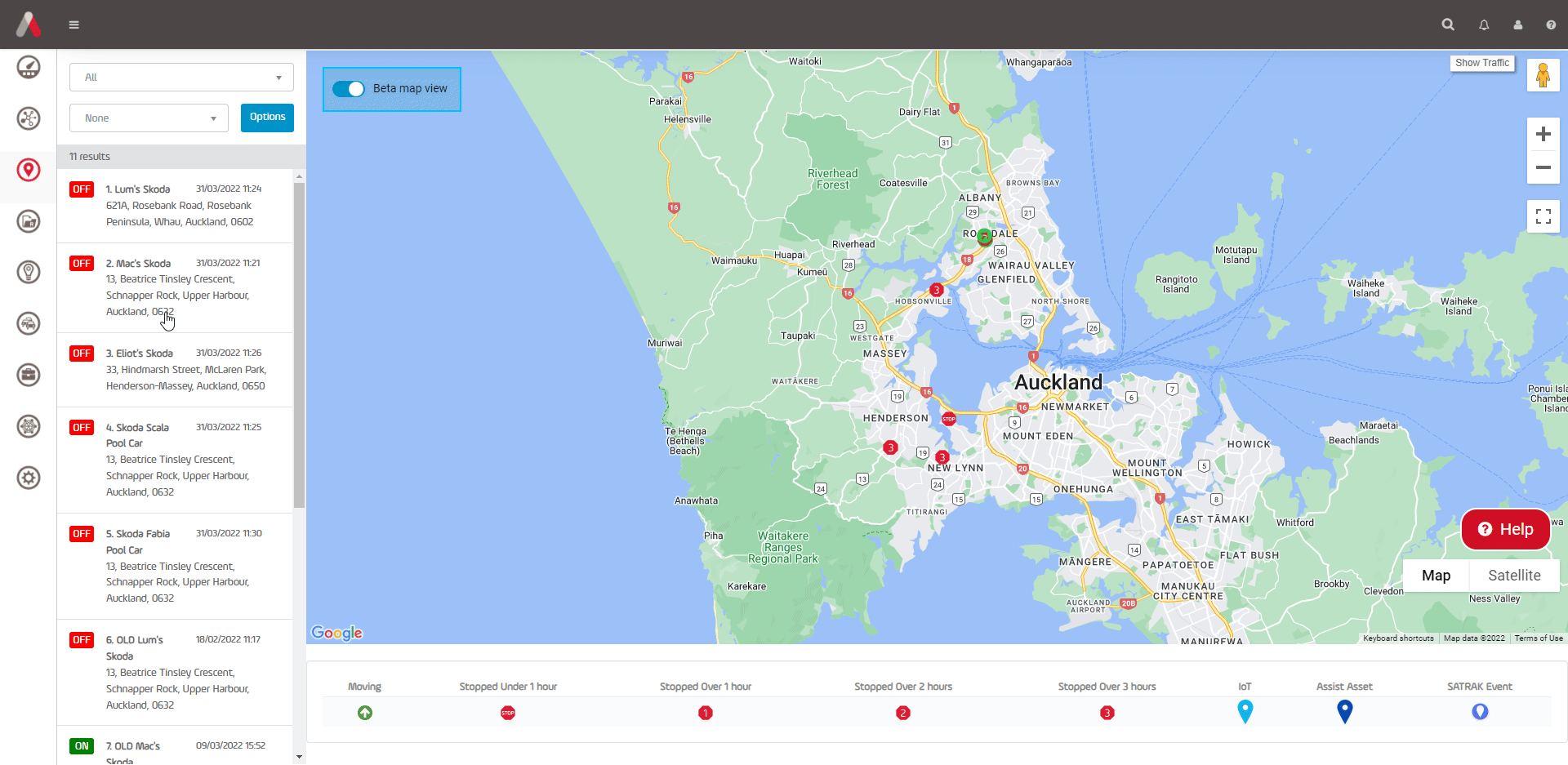 Click on the History button to see summarised stats for that vehicle for that day with vehicle events shown below.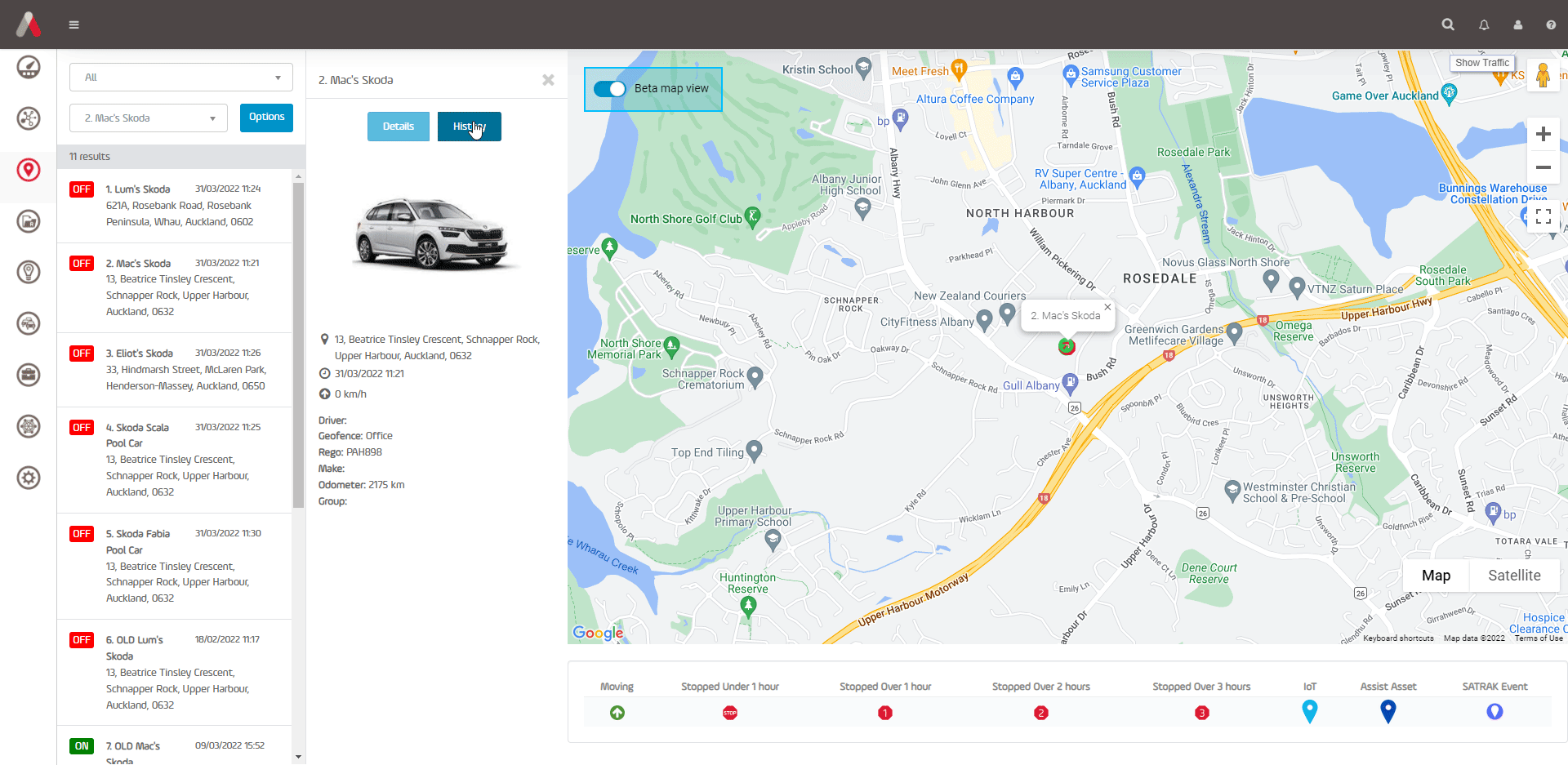 We're eager to receive your feedback! To get in touch with us and voice your feedback, please log a support ticket HERE with the subject line: 'Feature Request', and this will be directed to our Product Management team.