Do you have untracked vehicles that you would like to use Check Sheet & Compliance for? Did you know you can add these assets to your Argus account for only $5 a month on the ASSIST plan? The ASSIST plan enables you to run a Check Sheet and maintain compliance on this asset to ensure untracked assets can be maintained easily alongside your tracked assets.
It's easy to create an Assist asset, just follow the simple steps below:
Step 1
In the Argus Dashboard, go to Settings > Device Management.
Step 2
Under Select Job Type select Create a new Assist Asset.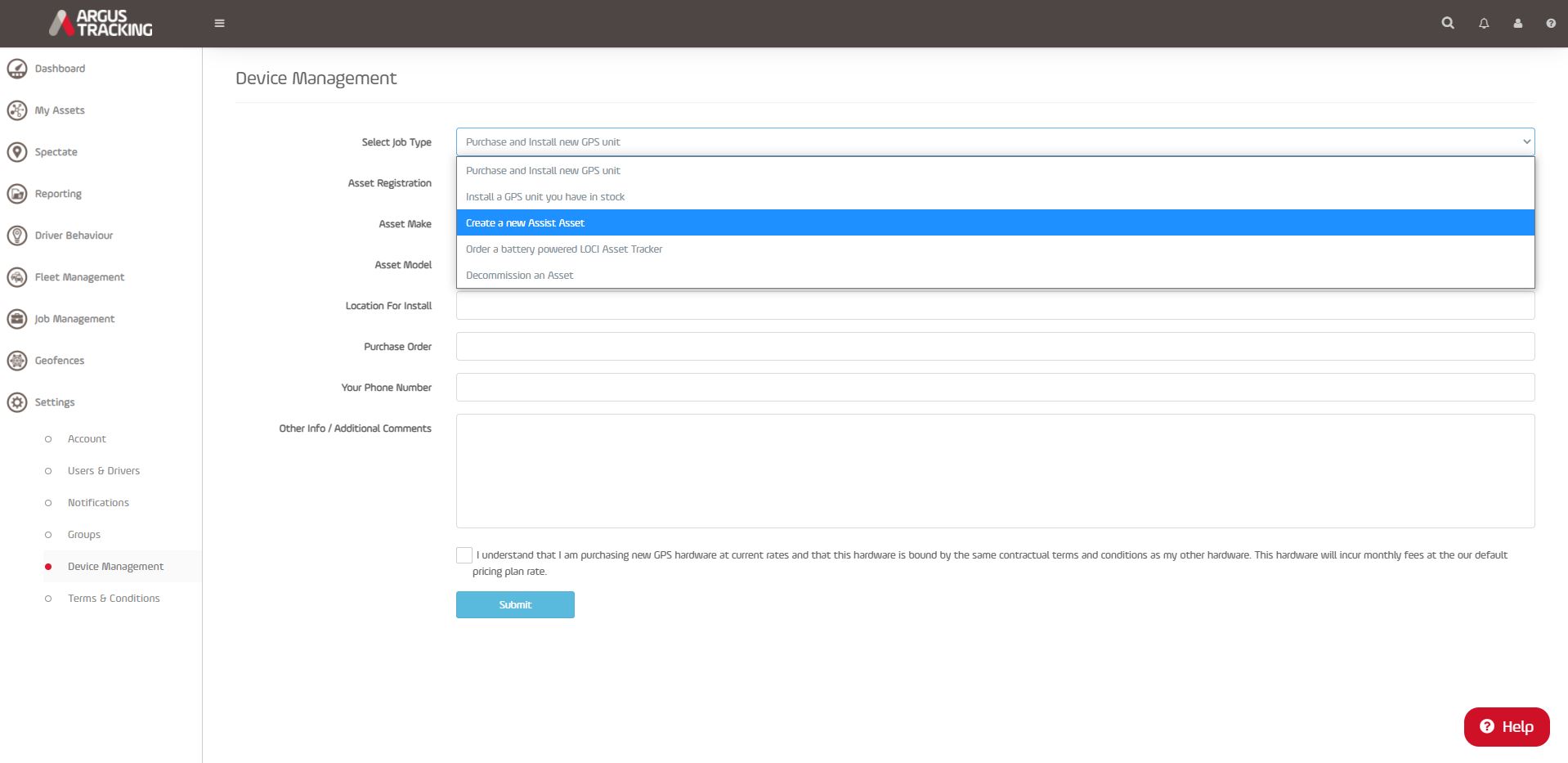 Step 3
Complete the rest of the asset details.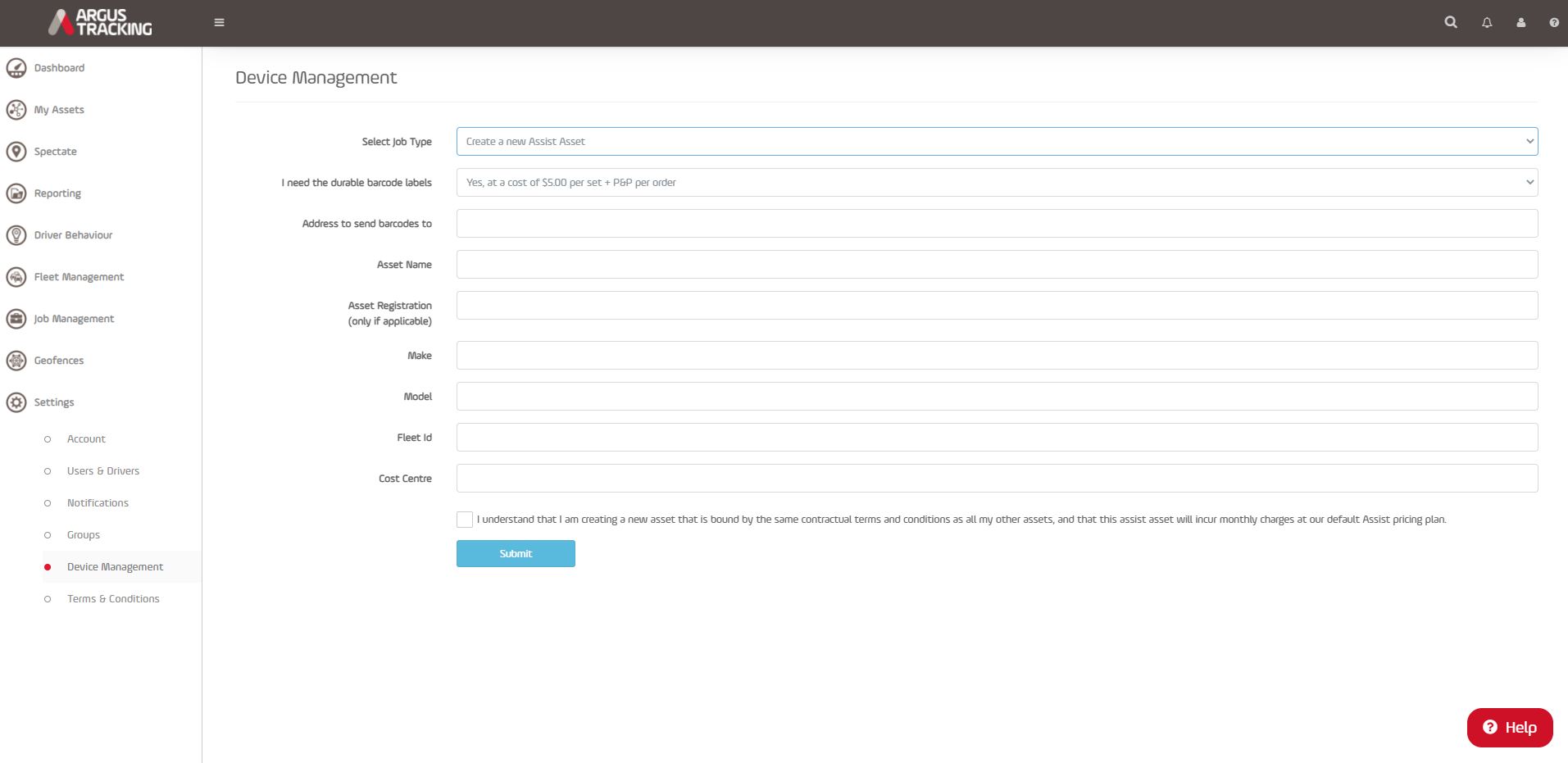 Step 4
Click the check box to confirm you are creating an asset that will incur monthly charges. Then press the blue Submit button.

Step 5
Your new ASSIST asset is now in the Argus Dashboard! Check it out in My Assets and Fleet Management and you will now be able to run a Check Sheet on it too.