Sometimes it may be necessary to delete an RUC ticket that can no longer be claimed. For example, if a vehicle is sold halfway through an RUC ticket you will not be able to claim back the RUCs on this ticket.
It is very simple to delete an RUC ticket, just follow the simple steps below:

Step 1
From the side menu, select Fleet Management then RUC Collect.

Step 2
In the Asset Search box on the RUC Collect page, find the asset with the ticket you wish to delete.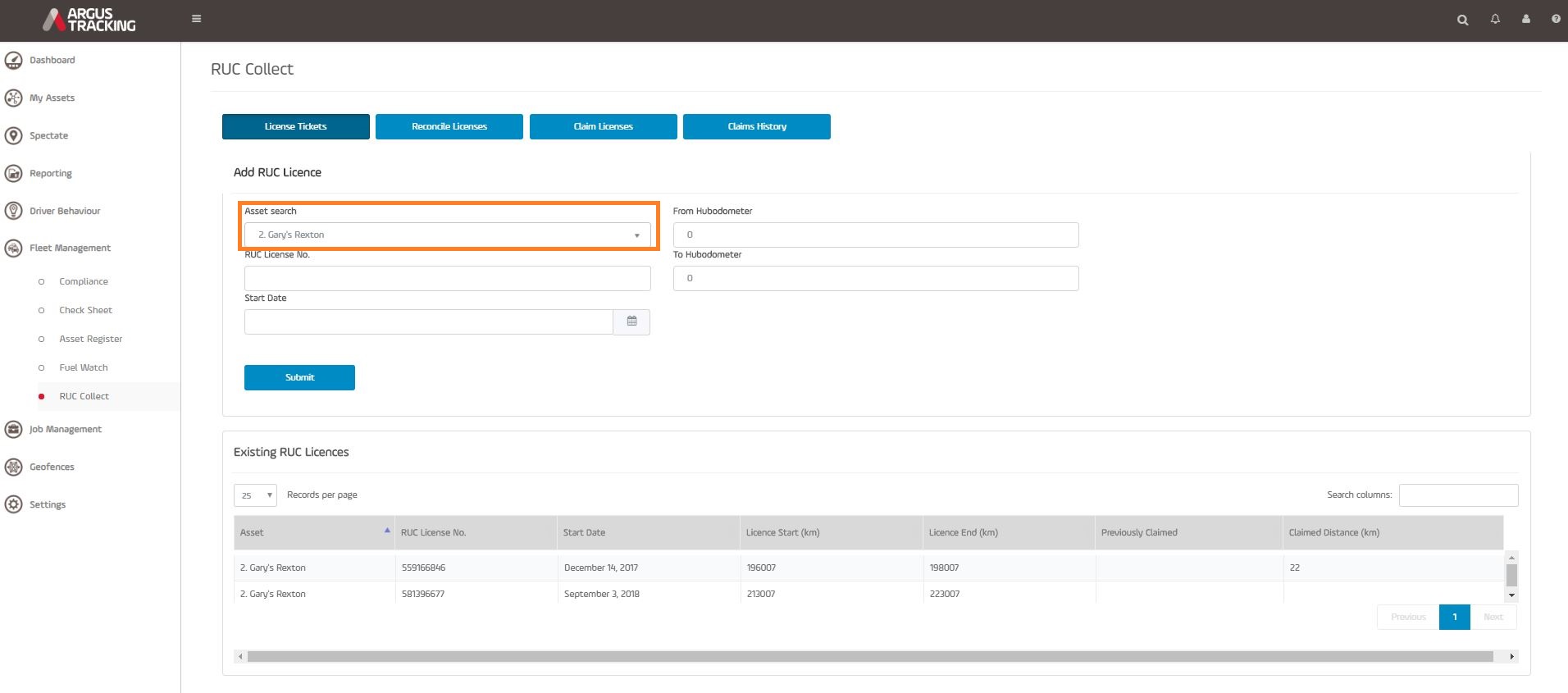 Step 3
In the Existing RUC Licences table, click on the RUC Licence number you wish to delete.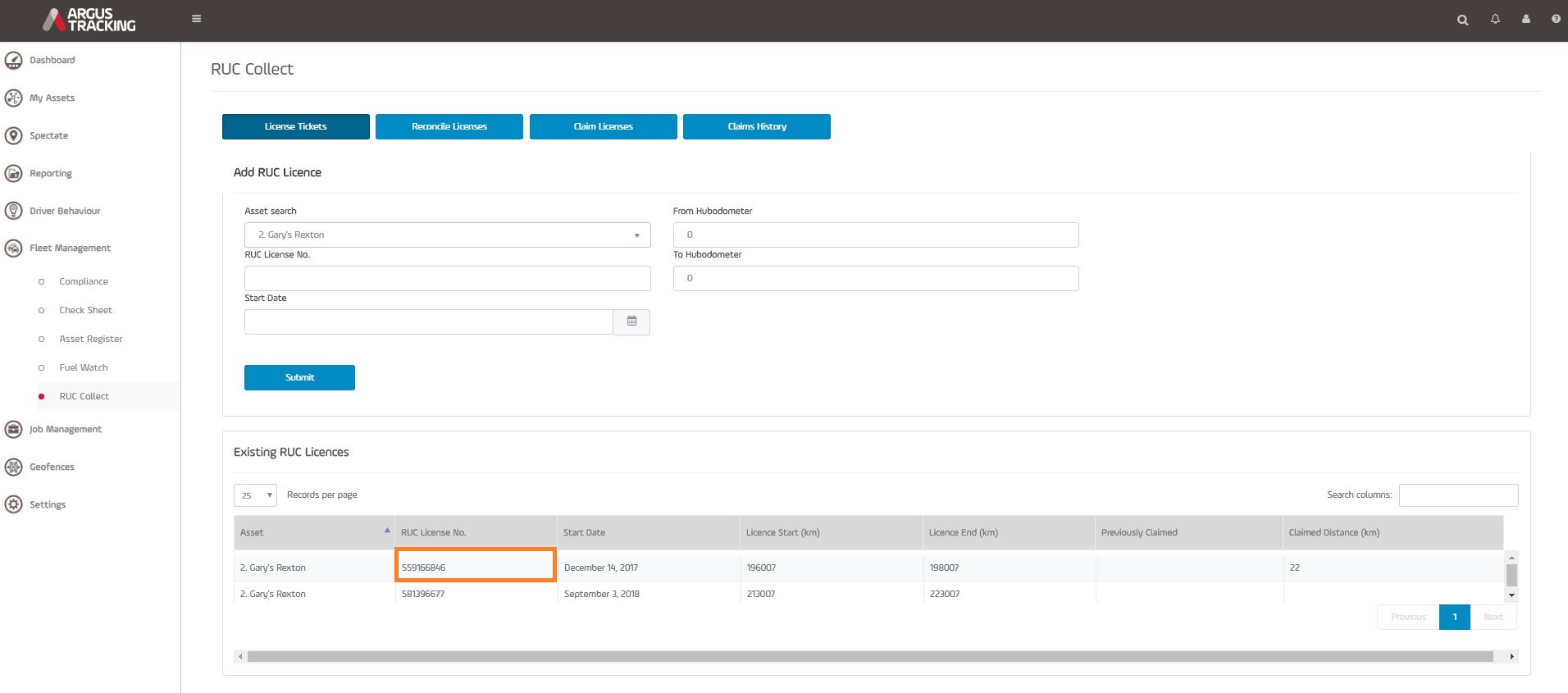 Step 4
The page below will open. Click on the blue Delete button to delete this ticket.