Automated Reminder emails are simple to set up and even easier to update or remove. Follow our step-by-step guide below to ensure your reminders are always up-to-date and accurate.
Step 1: From the side bar go to Fleet Management > Compliance.



Step 2: Click on the Automated Reminders button.

The
Automated Reminders
box will open (as shown below)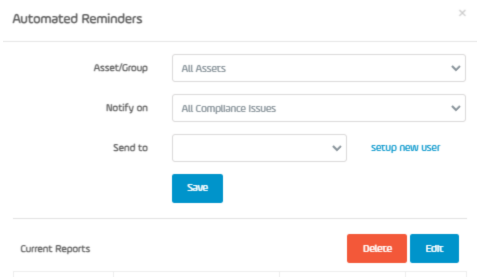 In the bottom half of this box under Current Reports you will be able to view the automated reports that are currently set up.
Step 3: To edit or delete an automated report, first tick the box next to the report you wish to change, then select either the Edit or Delete button.